Welcome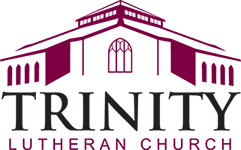 Thank you for visiting the website of Trinity Lutheran Church of Fergus Falls, Minnesota.  Trinity is a Christ- centered, evangelical, Bible teaching, sacramental, confessional, liturgical, Lutheran congregation who rejoices to  proclaim Jesus Christ and Him crucified.  What does this mean?
We are Christ-centered because Jesus said, "I am the Way, the Truth and the Life, no one comes to the Father except through me."

We are Evangelical because the word evangelical means good news, and we receive the Good News that Jesus Christ is our Savior from sin.

We are Bible teaching because the Bible is the very Word of God and it contains all that we need to know about God and His saving plan for humanity.

We are Sacramental because in the Sacraments of Holy Baptism, Holy Communion and Holy Absolution we receive from God the forgiveness of sins and thus receive life and salvation.  These Sacraments, along with the Scriptures, are the Means of Grace and are the blessed gifts we receive from God each week as we gather in the Divine Service. 

We are Confessional because we subscribe to the Book of Concord, which does not replace Scriptures, but is the correct exposition of the Scriptures.

We are Liturgical because the historic liturgy connects us to Christians of all times and places as we gather around the Word and Sacraments to receive God's gifts. We believe that worship is not something that we do to please God, but where we receive God's gifts to sustain us.

We are Lutheran because we believe it is a fine and pure expression of the Christian faith.

We invite you to rejoice with us in receiving these gifts.

We are members of the Lutheran Church- Missouri Synod.
On this website you can find information about our worship and Bible classes, where we are located, and more information about our beliefs and practices, as well as other activities of our congregations.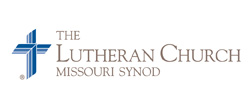 Recent News
Please send Bulletin & Newsletter Article Submissions to info@trinityff.org

Coming Up at Trinity



August 13- Orphan Grain Train Sunday
August 27- Lutheran Hour Ministries Sunday