April 2, 2020




Daily Peace
The Lord is my shepherd;
I shall not want.
He makes me lie down in green pastures.
He leads me beside still waters.
He re- | stores my soul.
He leads me in paths of righteousness for his name's sake.
Even though I walk through the valley of the shadow of death,
I will fear no evil, for you are with me;
your rod and your staff, they comfort me.
You prepare a table before me in the presence of my enemies;
you anoint my head with oil; my cup overflows.
Surely goodness and mercy shall follow me all the days of my life,
and I shall dwell in the house of the Lord forever.
~ Psalm 23 ESV
Prayer:
"Savior, like a Shepherd Lead Us" LSB 711, v. 1-2Savior, like a shepherd lead us;
Much we need Your tender care.
In Your pleasant pastures feed us,
For our use Your fold prepare.
Blessèd Jesus, blessèd Jesus,
You have bought us; we are Yours.
Blessèd Jesus, blessèd Jesus,
You have bought us; we are Yours.
We are Yours; in love befriend us,
Be the guardian of our way;
Keep Your flock, from sin defend us,
Seek us when we go astray.
Blessèd Jesus, blessèd Jesus,
Hear us children when we pray.
Blessèd Jesus, blessèd Jesus,
Hear us children when we pray.
The peace of God, which surpasses all understanding, guard your hearts and minds through faith in Christ Jesus. Amen.
Introduction to Daily Peace
Even though, during this difficult and disheartening time, we cannot gather together as a flock of God's people to receive His gifts in Divine Service, we can still be people of His Holy Word.  Each day I will send a passage from Scripture for you to read and meditate upon, along with a prayer, sometimes a formal prayer and other times in hymn verse.  I'm calling it Daily Peace because it is through His Word that God speaks to us the many comforting truths and promises that He has for us and it is through prayer that we respond to Him.  Let us commit our days to the Lord and receive His peace.  ~Pastor Christensen
Welcome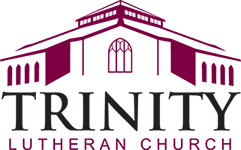 Thank you for visiting the website of Trinity Lutheran Church of Fergus Falls, Minnesota.  
We believe, teach, and confess ...
 Trinity is a Confessional Lutheran Church
            All Lutheran doctrine (teaching) is taken from Holy Scripture. Our Lutheran Confessions are very explicit on this point. ". . . the Word of God shall establish articles of faith and no one else, not even an angel." (S.A. Part II, The Mass, 15, Tappert page 295.) "We receive and embrace with our whole heart the Prophetic and Apostolic Scriptures of the Old and New Testament as the pure, clear fountain of Israel, which is the only true standard by which teachers and doctrines are to be judged." (F.C., Th. D., sum., 3, Triglot, p. 851) Holy Scripture is the only source and norm of our faith.
            The Lutheran Confessions, or Symbols, are seen as secondary norms, or as true exposition of the teachings of the Holy Scripture.  All who call themselves Lutheran must confess and teach these truths.  For this reason the confessional Lutheran Church demands of all its public teachers and ministers a bona-fide subscription to all its Confessions as the pure and unadulterated declarations of God's Word.  This is called a "quia" subscription – that is we subscribe to the Confessions "because" they are Scriptural.  In other words, the Holy Scripture is the deciding norm, it is absolutely necessary.  The Bible decides what is true or false doctrine.  The Confessions are the distinguishing norm, they are only relatively necessary.  They determine whether or not a person has correctly understood the true doctrines of Scripture.
            Thus to be a Confessional Lutheran you must confess the faith taught in Holy Scriptures and found in the Lutheran Confessions, the Book of Concord!  These confessional writings are:
The Three Chief Symbols - The Ecumenical Creeds (Apostles, Nicene, Athanasian)
The Small Catechism and The Large Catechism - written by Dr. Martin Luther in 1529
The Smalcald Articles - written by Luther in 1537
The Augsburg Confession of 1530 - the principle author being Dr. Philip Melanchthon  
The Apology of the Augsburg Confession (a defense of the Augsburg Confession) written by Melanchthon in 1531
The Treatise on the Power and Primacy of the Pope (Compiled by the Theologians Assembled at Smalcald in 1537)
The Formula of Concord (primary authors: Jacob Andreae, Martin Chemnitz, Nicolaus Selnecker, David Chytraeus, Christoph Koerner, and Andreas Musculus)
            To read the Lutheran Confessions follow this link: http://bookofconcord.org
On this website you can find information about our worship and Bible classes, where we are located, and more information about our beliefs and practices, as well as other activities of our congregations.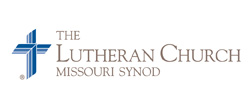 Announcement...
As we face uncertainties of the coronavirus, the health and safety of our church family is our primary concern. In response to the recommendations of the CDC, Trinity will not have any church services, Bible studies, Sunday school classes, group gatherings, or meetings until further notice. Click HERE to read a full message from Pastor Christensen.
Online Access to Directory...
For a complete look at the happenings of Trinity Lutheran Church & School, visit our online calendar at http://trinityff.org/calendar/
Please send Bulletin & Newsletter Article Submissions to

info@trinityff.org