Sunday

 School
NEW SUMMER 2017! Summer Sunday School is being offered this year! Children AND their parents are invited to join us for Summer Sunday School EACH Sunday!  NO Summer Sunday School on July 2 or September 3.
All children, ages 3 through 6th grade, are invited to be a part of Sunday School at Trinity. The 7th and 8th grades and high schoolers also meet for Bible study during this time.Sunday School is at 10:30 am each Sunday morning during the school year (September through May). For more information please contact the Church Office at 218-736-4869.
Vacation Bible School 
Vacation Bible School is held Monday through Friday for one week during the summer, most often in June. The Bible stories taught are directly from the Holy Bible and follow the beliefs of the Lutheran Church-Missouri Synod. Other activities include memory verses from the Bible, crafts, music, snacks and games.
Youth Group
Trinity's Youth Group is designed for Christian teens in grades 7th through 12th grade. Youth gather year-round for Bible studies, fun fellowship activities, servant events, and fundraising efforts for future activities. Activities have included Valley Fair, Easter Breakfast, Adopt-A-Park Clean Up, Higher Things Annual Youth Conference, and the LCMS National Youth Gathering. They also meet weekly following Divine Service each Sunday during the months September through May for Bible study during the education hour as well.
Catechesis
Catechesis will be offered to all students 5th through 8th grade on Wednesday afternoons from 3:45 pm to 5:00 pm during the beginning in September. Transportation is provided for students from the Kennedy transfer site at no charge to students. This is a wonderful introductory course to 7th and 8th grade Catechesis classes. Contact David Schlicker (djschlick@gmail.com) with any questions or if your student would like to join the class!
Teen Bible Study
Youth in grades 7th through 12th grade are invited and encouraged to participate in the Teen Bible Study held on each Sunday morning following Divine Service during the months of September through May.
Preschool at Trinity is operated by Trinity Lutheran Church. Preschool at Trinity service children who are 3-5 years old. Children here are taught in a fun, friendly environment where learning happens through worship, art and craft projects, stories, songs, finger plays, free choice play, and using large and fine motor skills.  Kindergarten readiness skills and social skills are important in the classroom. For more information in regards to our preschool, please visit www.preschoolattrinity.org.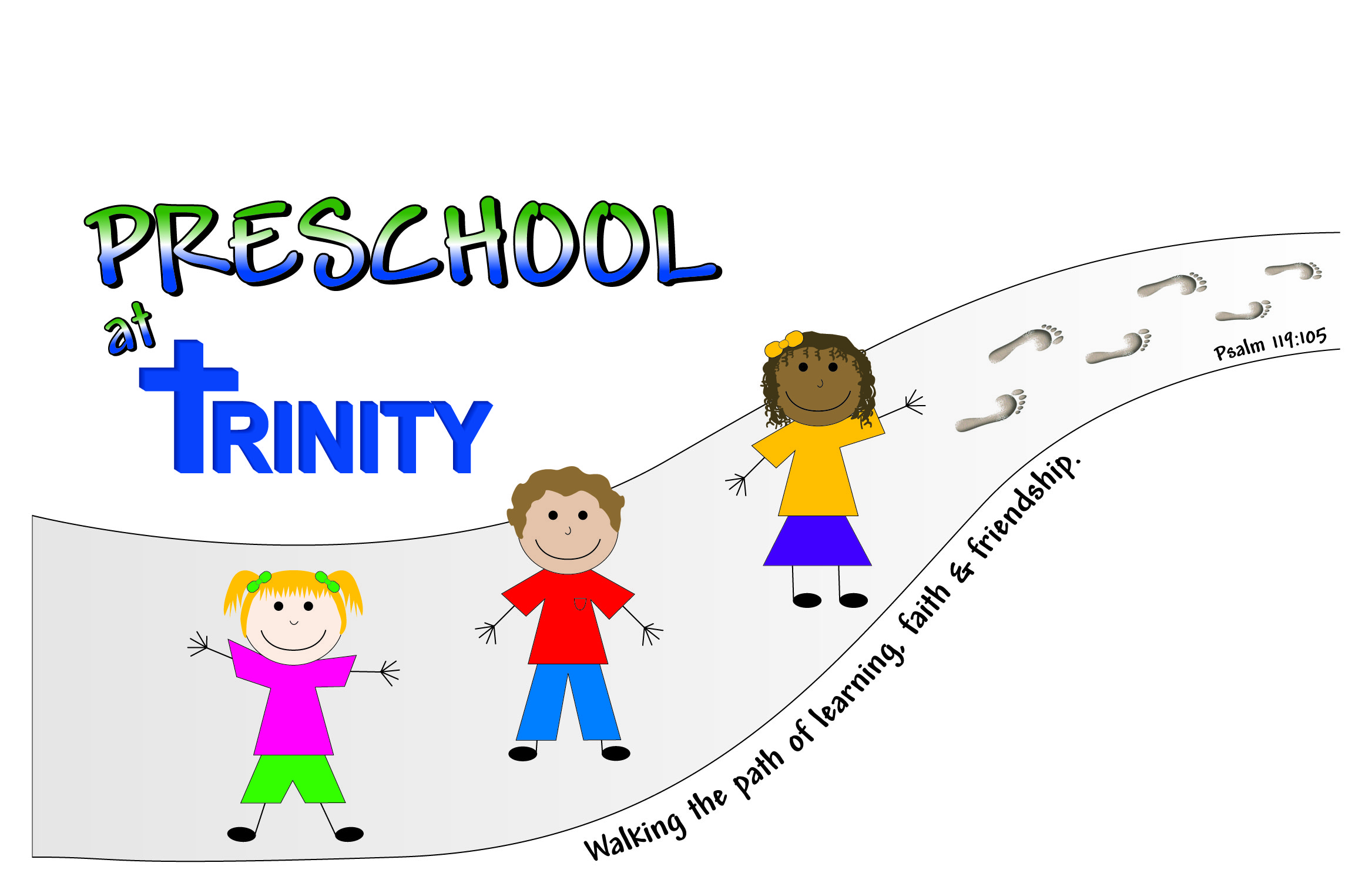 "Train a child in the way he should go, and when he is old he will not turn from it." Proverbs 22:6
"He guides the humble in what is right and teaches them His way." Psalm 25:9